Modernizing & Streamlining
PLANT PRODUCTIONS
Utilizing advanced controls from Logic Control Systems translates to greater efficiency, reduced downtime and lower costs at every stage of your project. Using our innovative control systems means you have complete plant mobility and control, allowing you to oversee, manage and maintain your plant's entire production process.
Automation Solutions for Industrial Businesses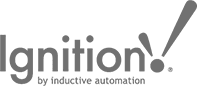 Logic Control Systems was originally formed in Coeur d'Alene, Idaho in 1994. Since that time, we have evolved from a dual electrical / automation contractor, into a single-purpose Industrial Automation Applications Engineering firm. Our deep experience in industrial controls has been beneficial to our customers on many fronts; control system design, electrical installation management, full control system implementation and specific-purpose control products.
Today, we offer Application Engineering, Control System Integration and UL508a panel building services. Logic Control Systems can take your project from concept through commissioning, whether it's a greenfield project or an upgrade to existing assets. The applications we specialize in – material handling, process control, data collection/reporting – are all designed with the latest technologies in mind, then applied in a manner to give your company the greatest ROI possible.
The industries we serve most often are food and grain, oil & gas and plastics. This narrow scope allows us to build greater experience within these industries, culminating in a higher level of quality performance for your project.
Utilizing a vendor list of well-established companies who produce the highest level of quality hardware and software products for the controls industry, LCS is able to provide customers uncompromised value with an engineered combination of the right component blend for each and every project.
Application planning and engineering

Project Scope development

Hardware and software specification

Sequencing assistance and development

SCADA to Machine level PLC and HMI application development
Bulk-solids Storage, Processing and Milling
Enterprise level Plant Data Acquisition and Reporting

Energy Saving Autonomous Line Supply Controller

Optimized, Autonomous Bulk-solids Feed Controller
Logic Control Systems has designed and implemented both large and small projects throughout the US.  We have offices in north Idaho and Texas, with other satellite offices in strategic areas of the United States.  With a staff of educated, competent professionals we are well positioned to bring a higher level of proficiency to your controls project.
CONSIDERING AN UPGRADE? WE'RE HAPPY TO EVALUATE YOUR CURRENT SYSTEM AND NEEDS